MyEllevate is a minimally invasive facial rejuvenation procedure for neck tightening and neck lifting. It uses the ICLED® light and permanent suture system, which refined jawline and elimination of vertical neck bands with nearly invisible scars. There has simply never been a procedure like this for neck rejuvenation. MyEllevate® It is designed for patients who desire dramatic results without invasive surgery.
What happens during the MyEllevate Procedure?
MyEllevate suture material is placed beneath the skin's surface and above the muscle, with the help of an LED-lighted suture rod. This light guidance helps provide greater accuracy in suturing. The suture is also used to disrupt the central edges of the platysma muscle that are responsible for vertical neck banding. MyEllevate can also be combined with FaceTite, Morpheus8 or liposuction to maximize the effectiveness of this minimally invasive neck lift in appropriate patients.
MyEllevate® is a minimally invasive procedure that requires almost no downtime
Unlike a facelift or neck lift, small access ports rather than long incisions are used to rejuvenate the tissues of the neck. MyEllevate can generally be performed under local anesthesia in less than an hour. MyEllevatre offers stunning results for those with mild to moderate signs of neck aging with a minimally invasive approach and rapid recovery. Most people can go back to their regular activities within a few days.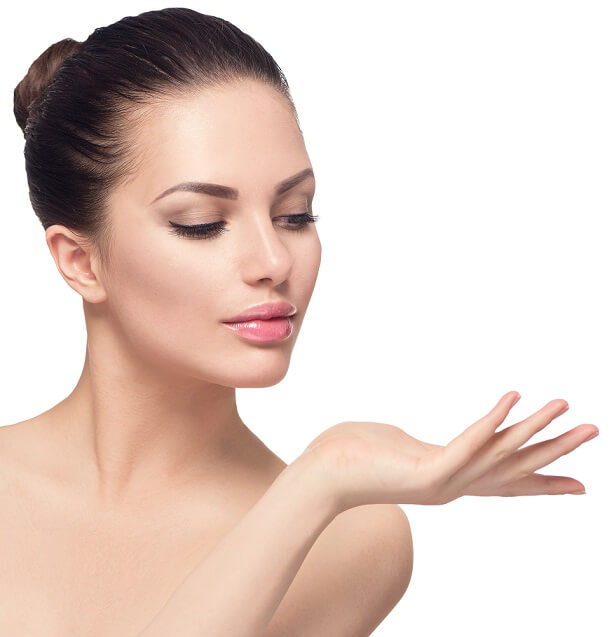 Who Is A Good Candidate for MyEllevate?
The ideal patients are who have mild to moderate skin laxity and those with significant vertical neck banding. The procedure is perfect for those with signs of an aging neck but do not want to undergo a traditional invasive neck lift or neck tightening.
What are the benefits of MyEllevate®?
The face has 43 muscles that control facial expressions such as smiling, frowning, and smirking. While you can do facial exercises to keep your jawline tight, it becomes more difficult as you age.
Weight gain, loss of elasticity, double chin, and even heredity, can all cause your jawline to sag and lose definition. Fortunately, facial rejuvenation treatments can restore your skin's radiant and youthful appearance.
MyEllevate® by Cynosure®, for instance, is a great option if you want a more defined jawline without undergoing invasive cosmetic surgery.
MyEllevate® is a jawline contouring treatment that uses ICLED®, the first and only patented light-guided technology for cosmetic procedures that utilize the illuminated Suturod®.
It is best for soft tissue approximation and the elevation of the sub-dermis and underlying muscles such as the ones found in the submental placement, the fascial space of the head and neck, and the jawline.
As a minimally invasive, non-surgical facial rejuvenation procedure, it takes less than an hour to perform.
It works by accurately positioning sutures through small puncture sites around the chin and neck area. Thus, it can be done without incisions and there's generally little to no bruising or swelling.
What Are the Benefits of MyEllevate®?
MyEllevate® is a quick, stand-alone procedure that helps tighten the neck muscles, remove sagging skin, and create a more youthful appearance for the neck without making any incisions.
It provides natural-looking results around your jawline area, which helps make your facial features more defined and prominent.
For better results, treatment providers often combine MyEllevate® solution with other skin tightening treatments to remodel skin and tissue on the neck, cheeks, and jawline to give you even more dramatic results.
How Does MyEllevate® Work?
Using local anesthesia, your treatment provider will use the ICLED® light-guided suture system to place a suture support system without incisions.
The illuminated Suturod® ensures that the sutures are placed accurately on the treatment area through small puncture sites.
Once done, the sutures will immediately elevate and approximate the underlying structures, giving you a more defined jawline and firmer neck area.
Who Is an Ideal Candidate?
As a facial rejuvenation treatment, MyEllevate® is ideal for patients who have visible subdermal sagging.
Hence, if you have mild to moderate laxity with relatively elastic skin, this treatment is for you.
Just like other aesthetic procedures, there will be a patient assessment and consultation wherein Dr. Chow will discuss patient expectations, the treatment proper, as well as what to do before and after the procedure.

What Is the Required Post-op Care?
MyEllevate® is minimally invasive and the suture support system is permanent.
However, to ensure that you'll get the best results, you'll be required to wear a chin strap at all times three days after the procedure. Aside from the chin strap, a neck brace will also be given for 10 days to keep your head in a neutral position.
You will also be required to ice the treated area and apply a topical skin care regimen to keep it clean and hydrated.

Interested in the procedure? Visit Dr. Chow's Rejuvenation Practice at Lee's Summit, MO, for more information on how MyEllevate® can help you.
Now serving surrounding cities with MyEllevate in, Kansas City, Blue Springs, Independence, Raytown, and Overland Park.
Call Now for a Consult  (816) 600-6236.

Cherry Financing is a company that offers simple, fast, and flexible payment plans for aesthetic services.
Click the link to learn more about Cherry and how it can help you reach your goals