CoolSculpting, which is also known as cryolipolysis, is a non-surgical form of body contouring that can target and eliminate stubborn fat that you have otherwise been unable to lose. CoolSculpting works by freezing and then destroying fat cells in the treated area to give it a more slim and contoured appearance. It is a non-invasive treatment and very safe procedure with no downtime. The length of treatment will be determined by a number of factors including the location and how many areas being treated.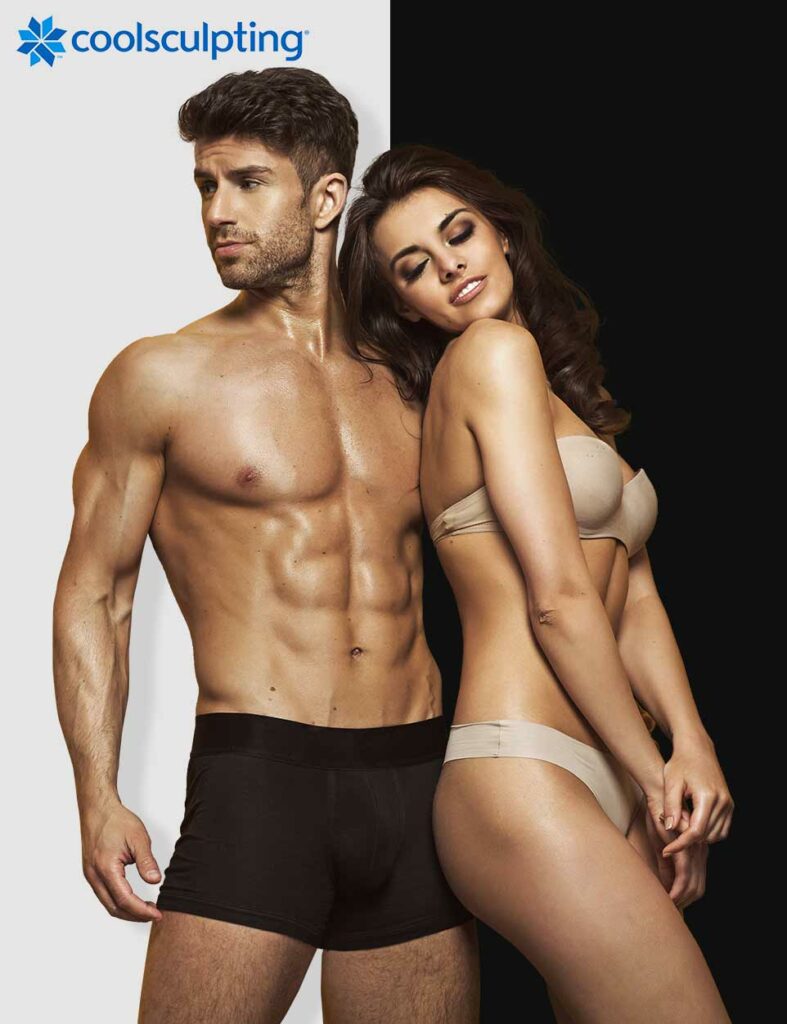 Is CoolSculpting effective?
CoolSculpting has a high success rate and is very effective at removing stubborn fat from areas of the body that may prove difficult to lose weight from. CoolSculpting has few side-effects. It is important to note that you will likely see the full results of CoolSculpting treatment in two to four months, although you will likely notice an improvement sooner.
How much does CoolSculpting cost?
Although CoolSculpting may not give you the dramatic results of surgery, it will still give you an improvement and will help you lose that stubborn body fat that diet and exercise cannot seem to lose. The price of a CoolSculpting treatment is determined by the number of applicators used, so treatment costs will vary depending on the area(s) being treated and how much area is being treated. We provide a no-pressure, free consultation. Call us today if you are interested in Coolsculpting.
Now serving surrounding cities with CoolSculpting in, Kansas City, Blue Springs, Independence, Raytown, and Overland Park.
Call Now for a Consult.  (816) 600-6236

Cherry Financing is a company that offers simple, fast, and flexible payment plans for aesthetic services.
Click the link to learn more about Cherry and how it can help you reach your goals