Dr. Chow's Rejuvenation Practice is located in Lee's Summit, Missouri and is owned and operated by Amy Chow, MD. Dr. Chow brings a patient-centered philosophy and is passionate about helping her patients look and feel their best from head to toe. Dr. Chow and her expert staff provide state-of-the-art minimally invasive and non-invasive medical aesthetic procedures including Liposuction, Bodytite/FaceTite, Botox®, Dermal Fillers, and CoolSculpting®. For more information, call us today or schedule an appointment online.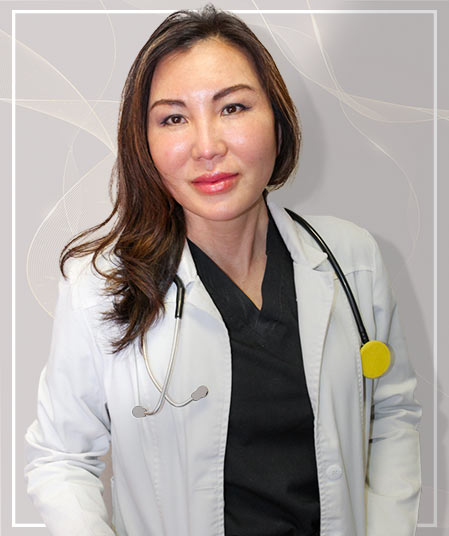 Anesthesiologist and Cosmetic Surgeon
Dr. Chow is a board-certified Anesthesiologist and Cosmetic surgeon with advanced training in Aesthetics, Anti-Aging, and Functional medicine. She has created a premium med spa focusing on beauty and wellness.
After finishing her residency from St Luke's Hospital in 2001, Dr. Chow has worked as an anesthesiologist and assistant Professor for 20 plus years. For the last 10 years she has continued to train and teach advanced aesthetic procedures with various organizations. Dr. Chow uses an innovative, tailored approach with her patients combining her knowledge of minimum invasive procedures such as Liposuction, BodyTite/FaceTite, laser modalities, injectable treatments, skincare, and hormone balancing to achieve optimal results. She is passionate about educating patients on possibilities and focus on the importance of creating natural, beautiful aesthetic results for patients.
Kallie Flexman, RN, BSN and certified Nurse Injector at Dr. Chow Rejuvenation Practice. She received her Bachelor of Science in Nursing from Graceland University and went on to obtain her Medical Aesthetic Certification from Aesthetic Medical Educators Training where she received her Botox & Filler Injection Certification. Kallie has also been trained and certified with PDO Threads.
Popular injectables Kallie uses frequently for facial rejuvenation include Botox & Xeomin, Juvederm, RHA, Radiesse, Restylane. She's incredibly passionate about helping patients look and feel their best because her goal is to help them feel more confident from the inside out.
Kallie understands that each patient is unique and develops treatment plans per patient and provides an individualized approach to meeting her patients goals.
Kallie lives in Lee's Summit, Missouri with her two young children and enjoys running, shopping, being creative with her blog, social media and makeup business, as well as spending time with friends and family.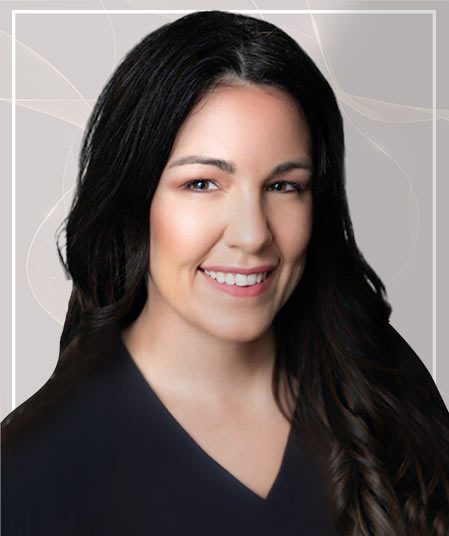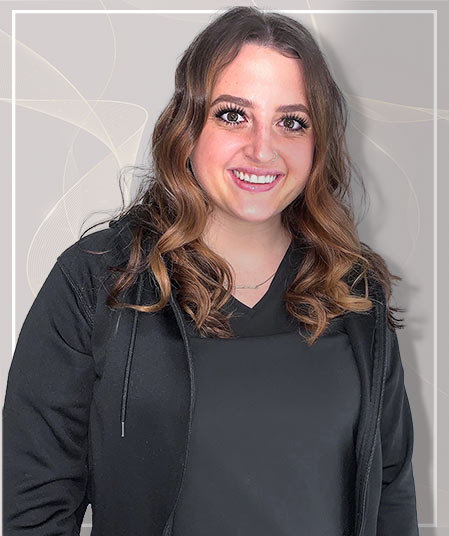 Madeline Gangl, LE, has been practicing for 4 years. She received her aesthetics education at Summit Salon Academy KC in 2018. Maddie is licensed in Missouri and Kansas, as well as Cidesco which allows her to practice in any country outside of the United States. Her passion for skincare comes from her own struggles with acne and tanning as a teenager.
Maddie's goal is to help others feel the best in their skin. When you feel good about the way you look, you reflect that not only into your everyday life, but also to the world. Her mission is to continue learning about ways to treat skin afflictions, technology advancements, and spreading truth in the skincare industry.
In her free time, Maddie enjoys going to concerts, spending time with her boyfriend & dog, as well as finding new restaurants to try.
Yesenia was born and raised in Kansas City, MO. She is bilingual, she speaks both Spanish and English. She has been with Dr. Chow's rejuvenation Practice since April 2021. She loves being a part of the team and getting to exceed the expectations of our clients before and after their treatments.
Yesenia likes to workout, loves to be outdoors, and explore new places. She loves being creative and spending time with friends and family.