Are you among the millions of men and women grappling with hair loss concerns? If so, you're not alone. According to the American Hair Loss Association, over 80 million people in the US are experiencing hair loss, leading to a significant increase in the demand for hair loss prevention and restoration products.
However, there's an innovative and non-invasive solution that has been revolutionizing the hair restoration market: Alma TED. Keep reading and learn more about this innovative procedure.
Hair loss, also known as alopecia, is a condition characterized by the gradual or sudden loss of hair from the scalp or other parts of the body. It is a common concern that affects both men and women, and it can range from mild thinning to complete baldness.
This condition can be temporary or permanent and may occur due to various factors, including genetics, hormonal changes, age, medical conditions, medications, and lifestyle choices. The extent and pattern of hair loss can vary from person to person, and it can have a significant impact on one's self-esteem and confidence.
There are various treatments and solutions available to address hair loss and promote hair growth, depending on the underlying cause and severity of the condition.
Alma TED's proprietary technology, known as Impact Delivery™, offers a non-invasive and non-traumatic approach to address hair loss concerns. Unlike traditional in-office treatments that may cause discomfort or trauma to the scalp, Alma TED provides a comfortable patient experience with no trauma involved.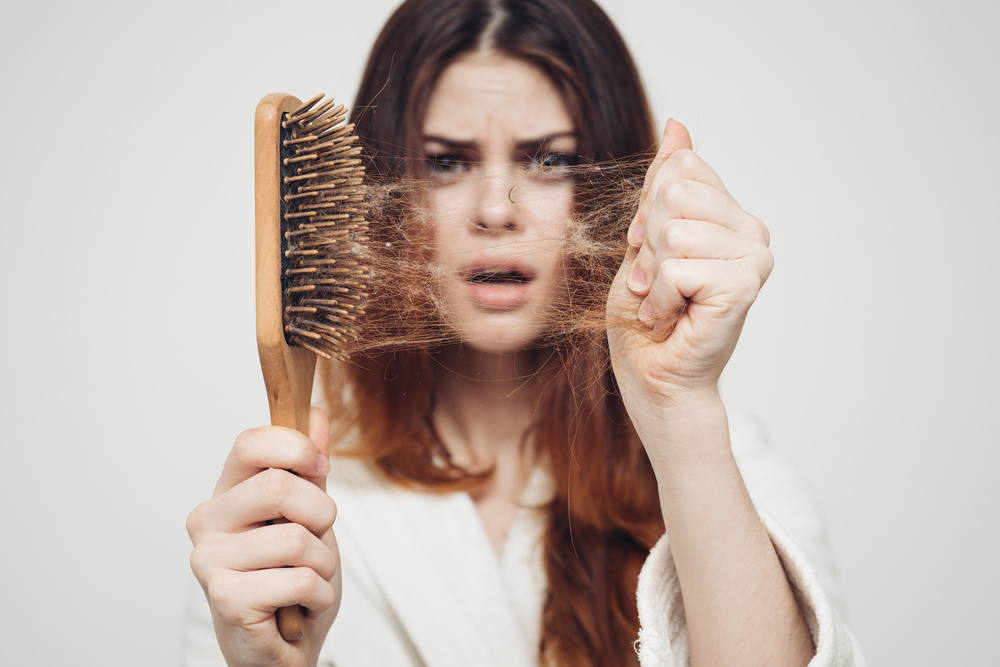 Key Features and Benefits of Alma TED
Here are some of the features and benefits of Alma TED that you'll surely love:
No Trauma and Discomfort.

Say goodbye to uncomfortable and traumatic hair restoration treatments. Alma TED's Impact Delivery™ technology ensures a soothing and comfortable experience during the procedure. You can finally embrace a hair restoration journey that feels stress-free and rejuvenating.

Noticeable Results in One Treatment.

Imagine experiencing noticeable results after just one treatment session. With Alma TED, patients have reported witnessing less hair shedding during their daily routines as early as two weeks after the procedure. This quick and effective response sets Alma TED apart from other hair restoration methods.

Delegatable and Class 1 Medical Device.

Alma TED is classified as a Class 1 medical device, assuring its safety and reliability as a hair restoration solution. Moreover, it is delegatable, meaning trained professionals can perform the treatment, ensuring consistent and successful outcomes for each patient.

Quick and Simple Treatment.

Busy schedules shouldn't prevent you from addressing your hair loss concerns. Alma TED offers a quick treatment session that requires no topical anesthetic or post-treatment shedding. In just a short time, you can be on your way to hair restoration and renewed confidence.
Rediscover Your Confidence
If you're ready to transform your hair loss journey and regain your confidence, Dr. Chow's Rejuvenation Practice in Lee's Summit, MO, is here to guide you through the Alma TED procedure. With expertise and dedication to patient satisfaction, we ensure that each Alma TED treatment is tailored to your specific needs and hair restoration goals.
Don't let hair loss hold you back any longer. Experience the game-changing benefits of Alma TED and regain your confidence in your appearance. Schedule a consultation with us today to learn more about Alma TED and how it can transform your hair restoration journey!

Cherry Financing is a company that offers simple, fast, and flexible payment plans for aesthetic services.
Click the link to learn more about Cherry and how it can help you reach your goals