Did you know that repeated facial expressions such as laughing, frowning, and squinting can cause fine lines and wrinkles to appear on your face? Such lines and wrinkles are known as dynamic wrinkles and if you leave them untreated, they become more pronounced with time.
However, that doesn't mean you should stop expressing yourself. Rather, you can choose to delay the appearance of dynamic facial wrinkles and even get rid of them momentarily with Botox® – without losing the ability to make certain facial expressions.
Botox® is a minimally invasive treatment that helps soften the look of fine lines and wrinkles, giving you smoother, more youthful-looking skin in little to no time at all.
Read on to find out more about Botox®!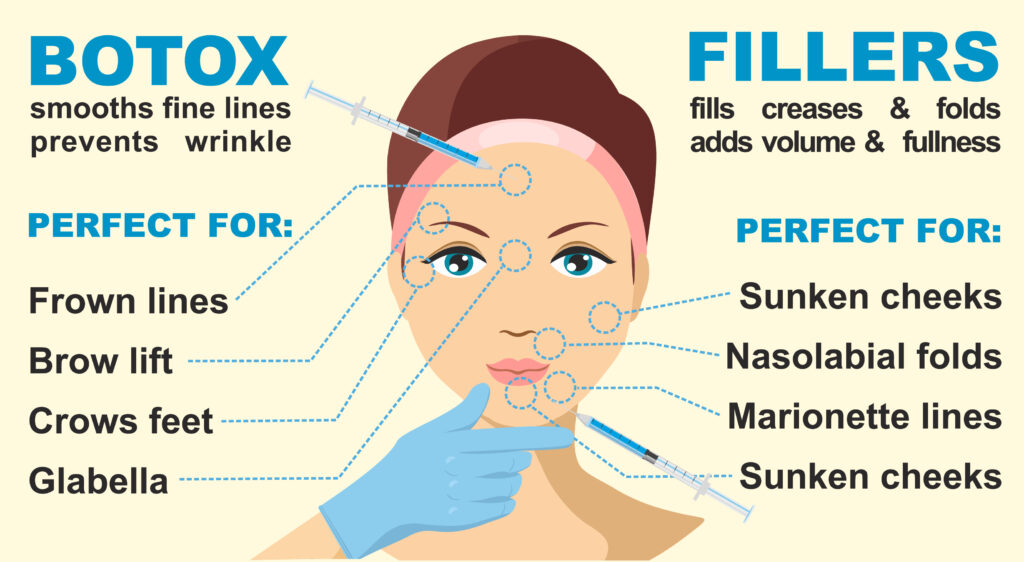 What Is Botox® And How Does It Work?
Botox® is the first ever FDA-approved neurotoxin that improves the look of dynamic wrinkles by inhibiting muscle contraction and temporarily relaxing the facial muscles as a result.
Common dynamic wrinkles that can be treated with Botox® are:
Forehead wrinkles

Crow's feet

Frown lines 

Botox is considered the gold standard for treating fine lines and wrinkles as it targets the root cause of the problem in the underlying facial muscles. 
Am I A Good Candidate For Botox®?
You're a good candidate for Botox®, if:

You're 18 years or older.

You're looking for a non-surgical treatment to reduce the appearance of fine lines and wrinkles.

You want to delay or prevent the appearance of dynamic facial wrinkles. 
How To Prepare For The Procedure
Getting Botox® injections is a minimally invasive procedure. Therefore, no extensive preparations are required beforehand.

However,it helps to avoid excessive alcohol consumption and smoking for at least a week before the treatment as these can result in heightened swelling and bruising.
What To Expect From The Treatment
The entire procedure is virtually painless and quick (i.e., each injection takes just a few minutes).
Botox® injections require no downtime at all and you can continue with your daily routine as soon as you leave the office.
There is also little to no risk of side effects. Some people might experience mild bruising and redness post treatment, but these usually subside within 24 to 48 hours.
The results of Botox® usually kick in within a day or two. However, it can take up to 2 weeks for the full results to kick in.
Here are a few things you can do to ensure optimal results:
Avoid exercising for 24 hours after the treatment as it can cause Botox® to migrate into other areas.
Avoid rubbing or massaging the treated area for a few hours post-treatment.
Limit your sun exposure and apply sunscreen with a minimum of SPF 30 if you need to venture out.
How Long Do The Results Last?
The results of Botox® can last for 3 to 4 months depending on how quickly your body metabolizes the toxin. Therefore, if you want to keep your skin smooth and wrinkle-free, you might need to schedule regular follow-up sessions every 3 to 4 months.
Of course, the safety and effectiveness of your Botox® treatment depend on your injector's level of training and experience. At Dr. Chow's Rejuvenation Practice, Lee's Summit, Missouri, our board-certified injector performs each procedure with utmost care and consideration so rest assured you'll get nothing but the best results each time.
Give us a call and book your appointment now!